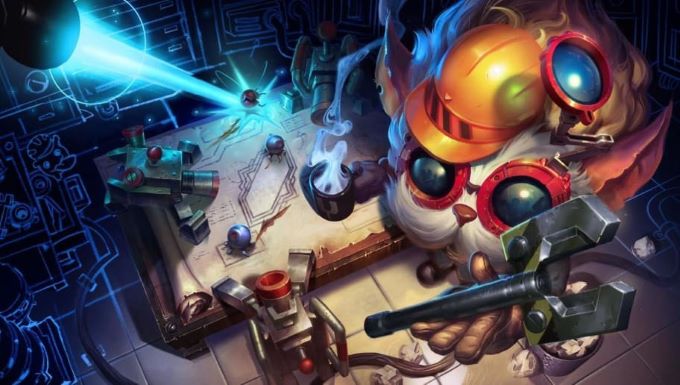 Error codes are a useful and precise way of identifying problems affecting your League client. Knowing what they mean will make a huge difference in helping you (or Riot's Player Support team!) solve the underlying causes. But error codes are pretty ambiguous and hard to understand without a key that tells you what they mean—so here it is!
Error Codes and Solutions
Error Code
Symptoms
Solution
League of Legends

Error Code 004
This error occurs when the League client fails to patch. Upon clicking "OK," the client shuts down and requires a restart.
Failing to download or install an update either means there was a connection problem or there wasn't enough disk space. Make sure that your connection is solid and you have enough space on your

SSD

or hard drive.
Error 7
This error means our Riot servers are overloaded. It often means players get disconnected or are unable to use the basic features of

League.
Since this one's a server related problem, your best bet is to keep trying to log in. You can also check your regional server's status here for additional insight.
League of Legends Error 1B
The 1B error is usually related to ISP problems that affect players' connection to the League

servers. It prevents players from logging into the game.
Though the issue is known for fixing itself in a couple of hours, you can try running the

League

client on administrative mode (PC).
Under maintenance error
This error mostly affects Linux users and prevents the

League client from receiving updates.
Repairing the client using the Riot Client Repair Tool has the highest chances of success to fix this problem. If that doesn't work, we recommend deleting RiotClientServices.old and ucrtbase.dll before trying again.
Unexpected Error With Login Session
The login session error tends to arise when another instance of a

League client gets stuck running in the background.
To fix the error, launch the task manager and end all the tasks related to

League. Open the client after that.
Error: 0xc0000005
Though the reason behind the error is unknown, it prevents players from logging into the game by blocking their access to the client.
The error is more of a Windows issue. Try running the

League

client in administrator mode. If it doesn't fix the problems, reinstall

League after deleting all the files related to the game.
A critical error has occurred
The critical error is caused by other programs which feature overlay options while playing games, it prevents players from logging into

League.
Close all programs that have an overlay-like feature like Steam, Origin, or Discord. Then locate your local

Riot Games "

League of Legends" folder to delete config and data folders.
Unexpected Login Error
This error generally indicates a shaky internet connection and prevents players from downloading updates or logging into the game.
We recommend performing a router reset and also changing your DNS. If these don't work try contacting your ISP and let them know about your problem.
Unknown DirectX error
This DirectX error appears during graphic instabilities and prevents players from launching the

League client.
Though the error message prompts players to update their graphics drivers, deleting the game.cfg file should also fix the problem.
League of Legends Error Code 002
Much like the error code 004, this error also disrupts the patching process and makes it impossible to log into the game.
This is also another storage-related error. Make sure that you have enough space on your system. If that doesn't seem to be a problem, try turning off your antivirus since it may be detecting a false-positive within the update files.
The program can't start because d3dx9_43.dll is missing from your computer.
This error mostly occurs in new

PCs

and prevents players from starting a match.
Completing all the available Windows updates before launching

League

usually fixes this error, since the updates include the missing file. If this doesn't work, we recommend manually installing the file via the DirectX End-User Runtime Web Installer.
Error code table first created by Dot Esports. Check out their original article here!
Additional Troubleshooting Help
Error codes are just one tool to help solve the technical difficulties of League. But if you're still having trouble and none of the above solutions have worked, here are several more resources that can help you fix what's broken.
Read Fix My League: The First Steps to Tech Help
Read the Basic Connections Troubleshooting Guide
Download the Hextech Automated Repair Tool
Submit a Ticket to Player Support