We are aware that some players may encounter an issue logging into lolesports.com. If your attempt to log in is met by the page reloading and logging you out, we have a workaround to use until we are able to solve this issue.
Instructions for Chrome
Within Chrome, type chrome://flags, as shown here: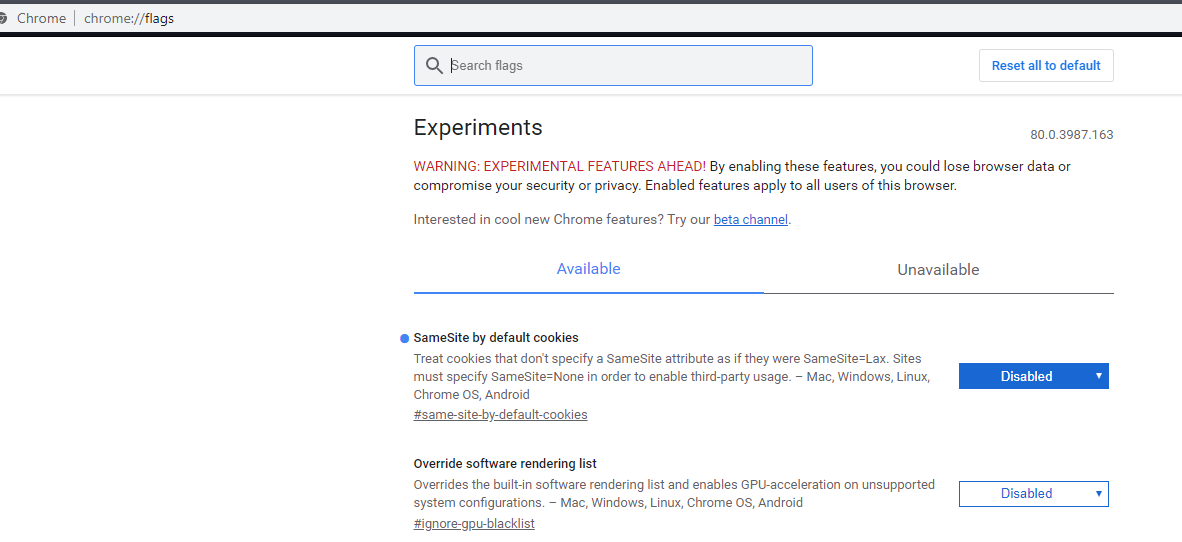 In the search box, type same-site-by-default-cookies:

Be sure to click the drop down menu next to SameSite by default cookies and select Disabled.
Instructions for Brave
Head over to watch.lolesports.com, and click the Brave icon seen here: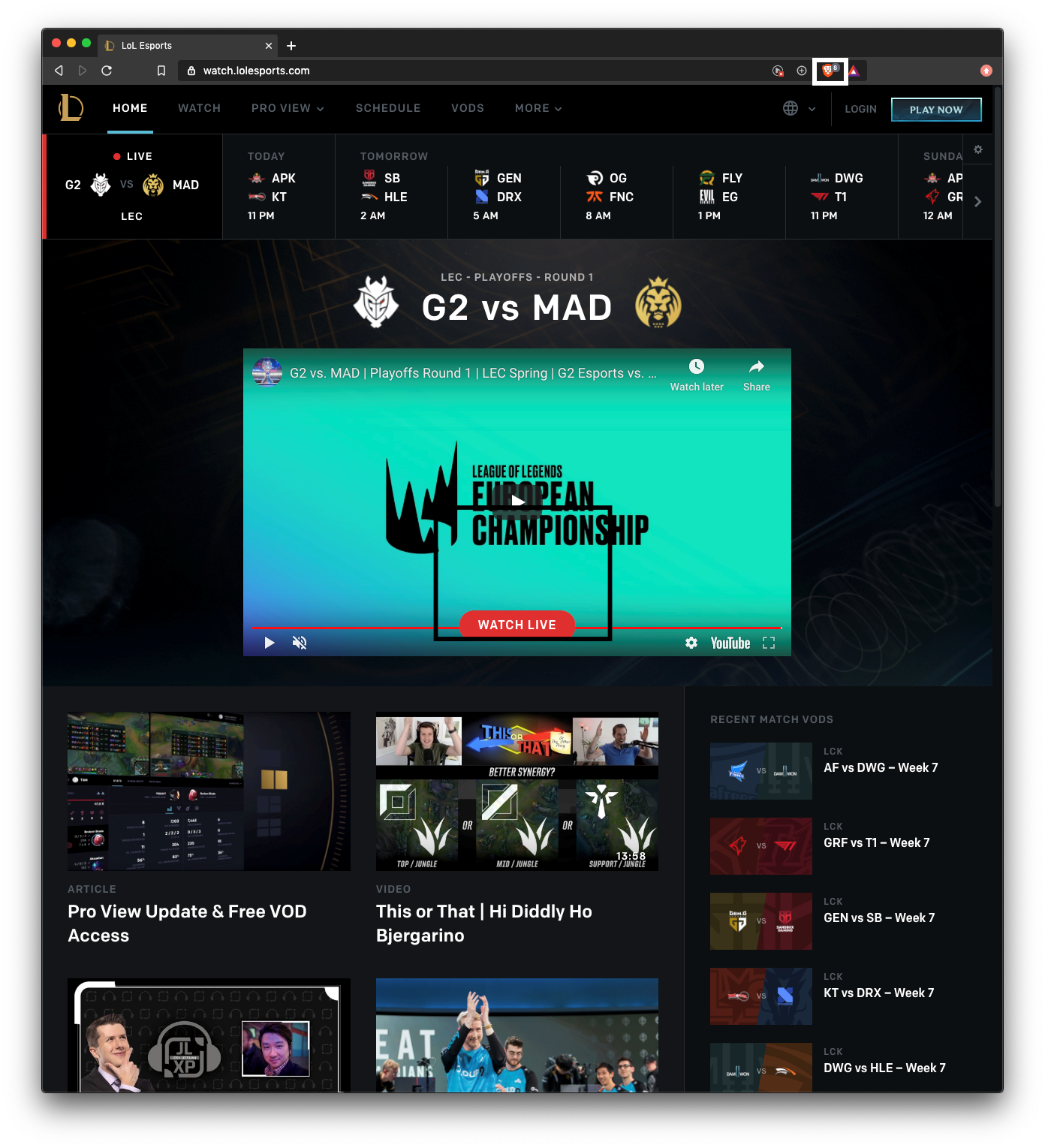 Turn shields OFF: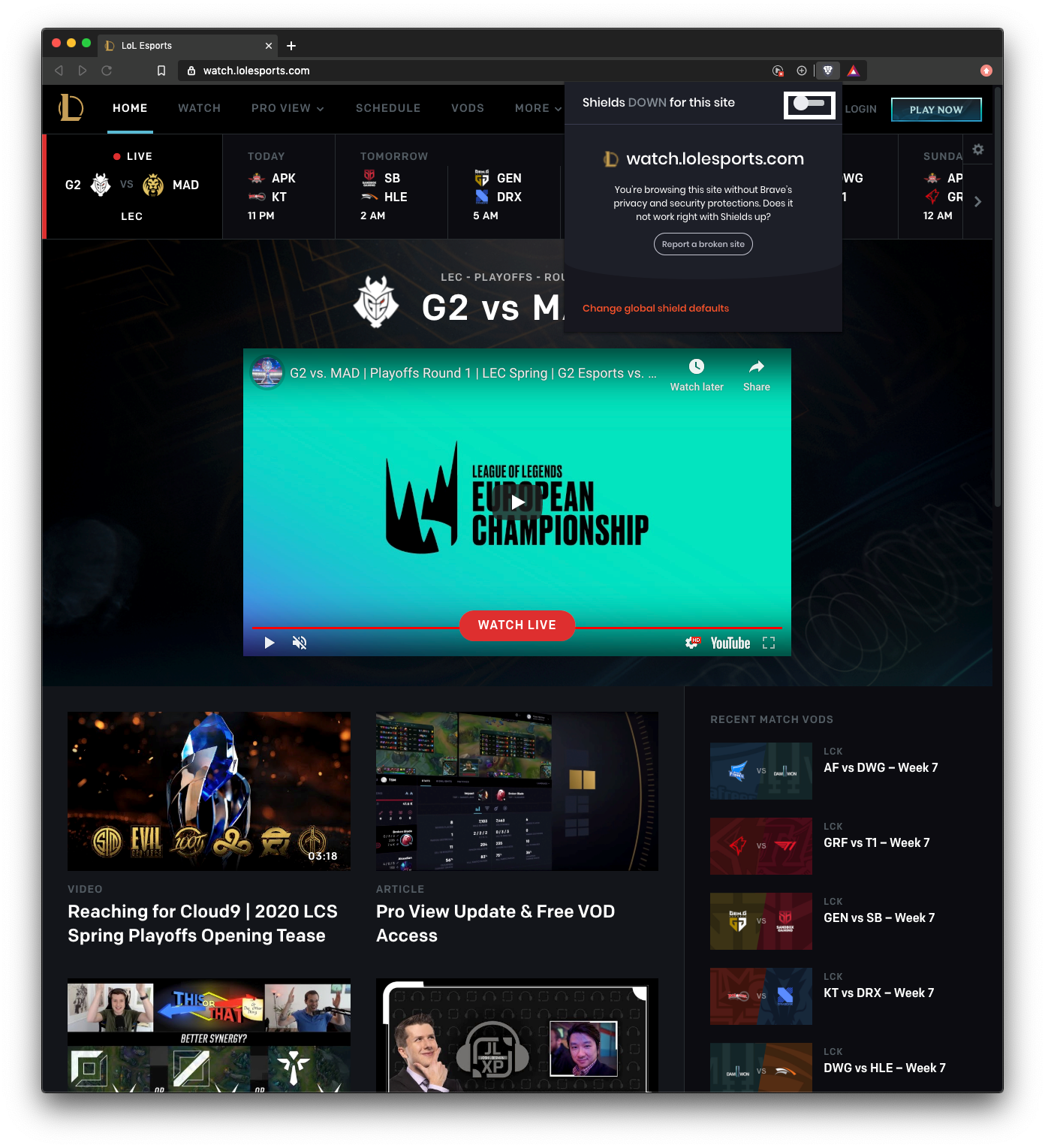 Instructions for Safari
Open Settings, and head to the privacy tab. Uncheck Prevent cross-site tracking, and restart Safari.

Instructions for iOS
Go to your phone Settings, and find Safari. Uncheck Prevent cross-site tracking.

Please know that we are hoping to have a solution to this issue as soon as possible, but if you're experiencing further issues that you believe are not caused by lolesports.com, you can /submit a ticket at the bottom of this page.