If your email address isn't verified, you'll see this pop up when you log into the client: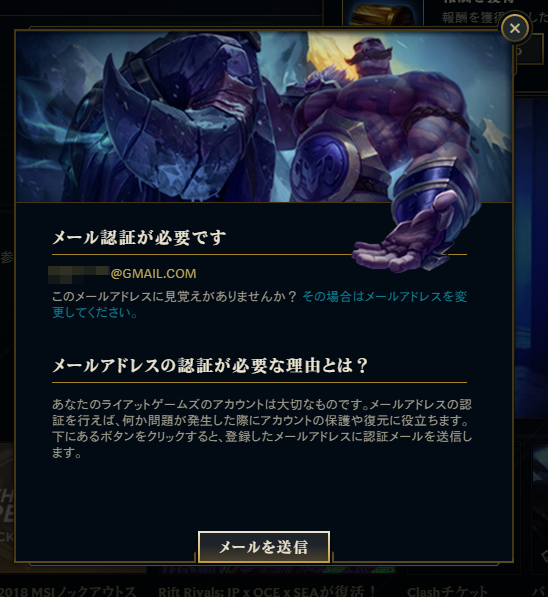 Starting July 2018, you'll need a verified email address to log into the client. If you're on the JP server but aren't fluent in Japanese, here's how to make sure your email is verified.
Verifying from the client
When you see this pop up, make sure that the email displayed at the top of the pop up is your current email. If this is the email you want on your account, click the button at the bottom of the pop up.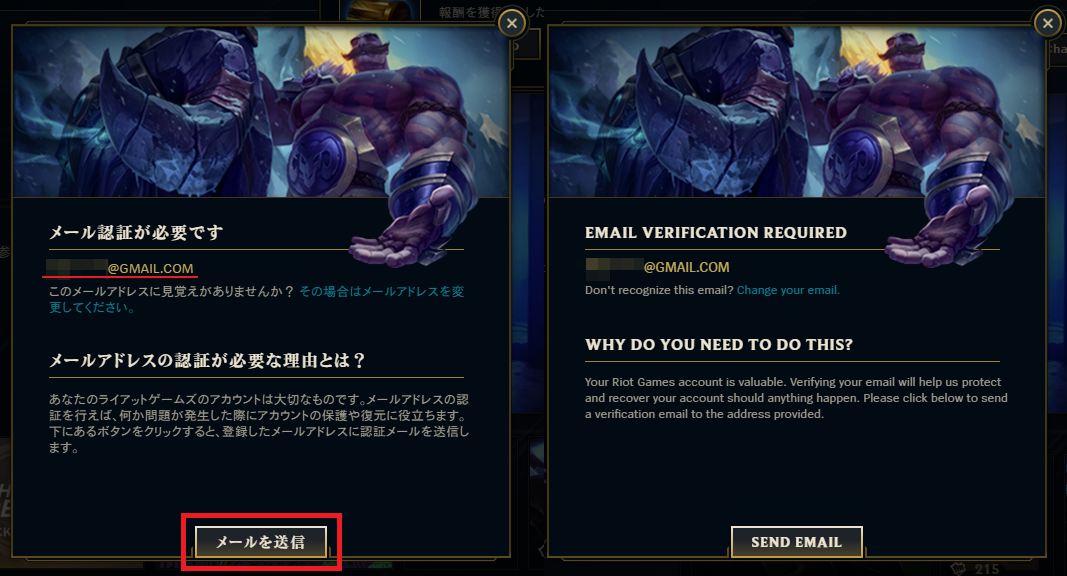 On this screen, you can resend the email if you didn't get it right away. For now this window can be dismissed by clicking the X at the top right. Once email verification is mandatory, you won't be able to close this window until you click the link we sent to your email address!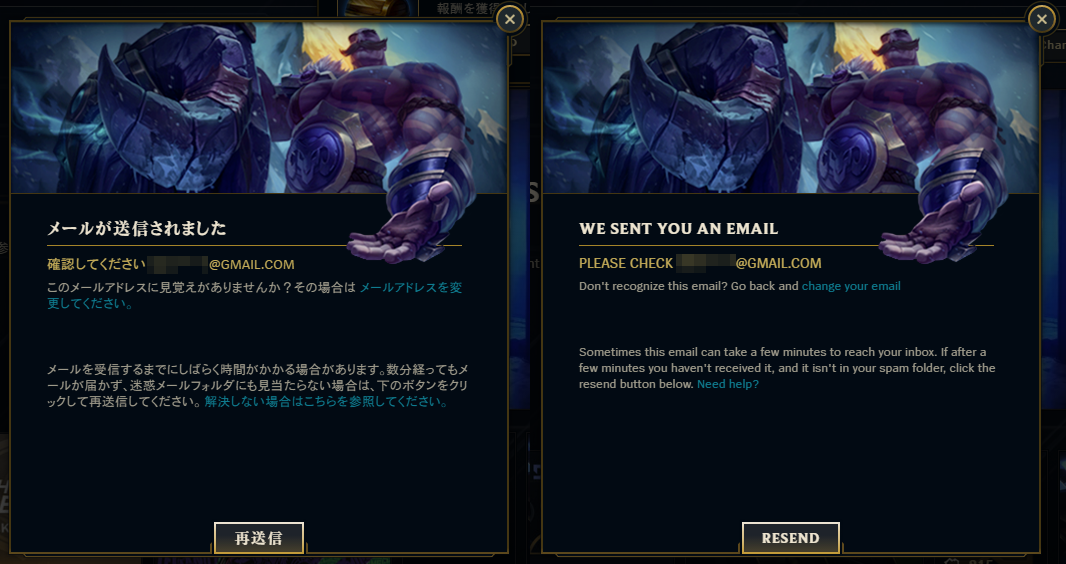 How to change your email
If you want to change the email on your account, click the link under your email address to change it.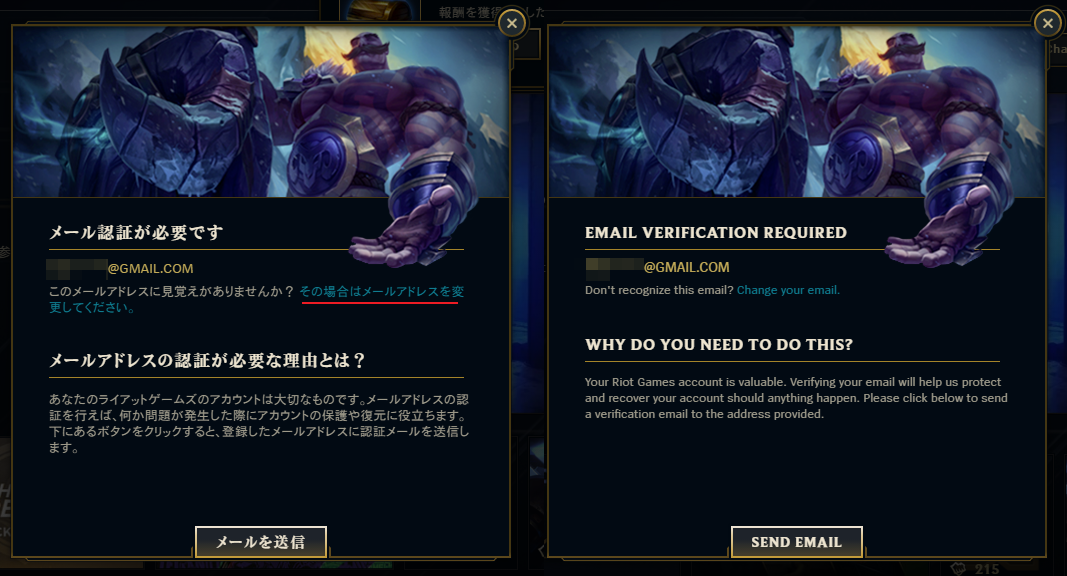 Enter the email address you want into the top two boxes, and your current password into the last box.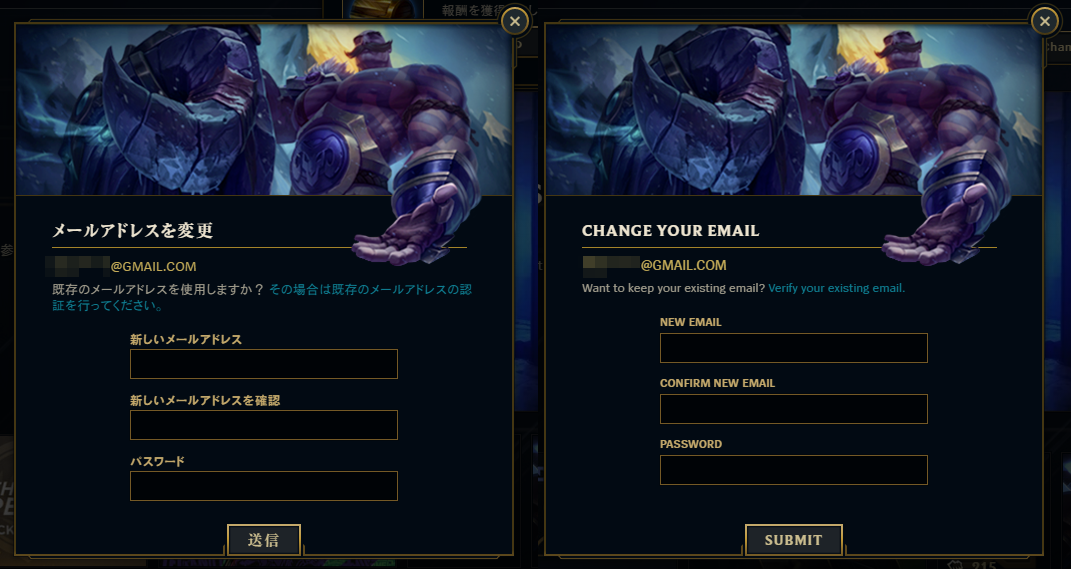 After clicking the button at the bottom, you'll be taken to the same screen that allows you to resend the email.
Verifying from the website
You can also verify your email by going to your account settings at https://jp.leagueoflegends.com/ja/ . If you're not already logged in, log in by clicking this button at the top:

Make sure the server is set to Japan.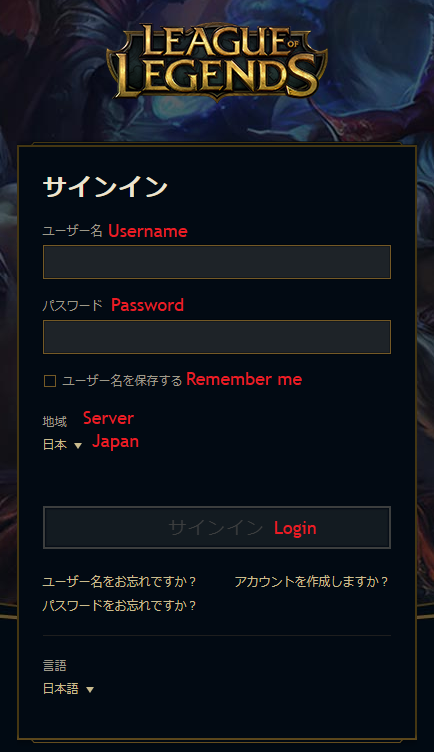 After logging in, click your name at the top right and select the first option to visit your account settings.

In your account settings, you can click this button to send a verification link to your email: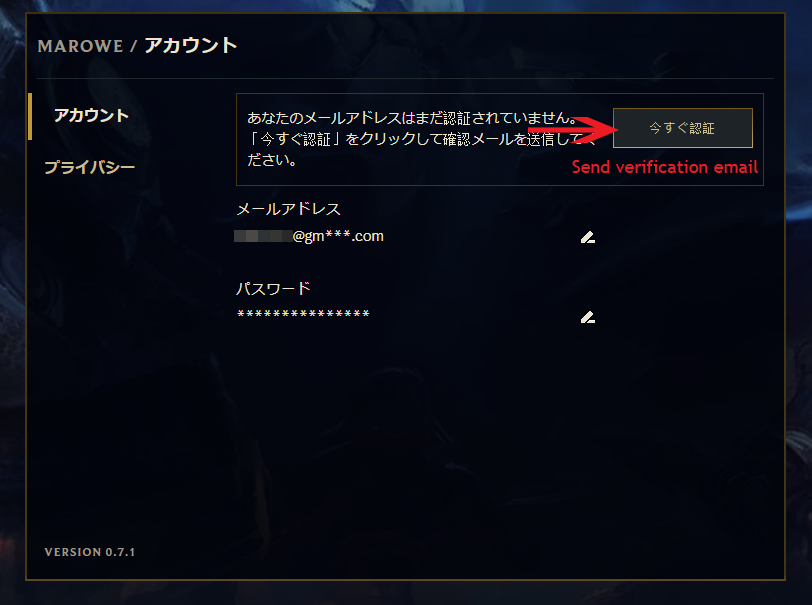 You'll find an email that looks like this in your inbox: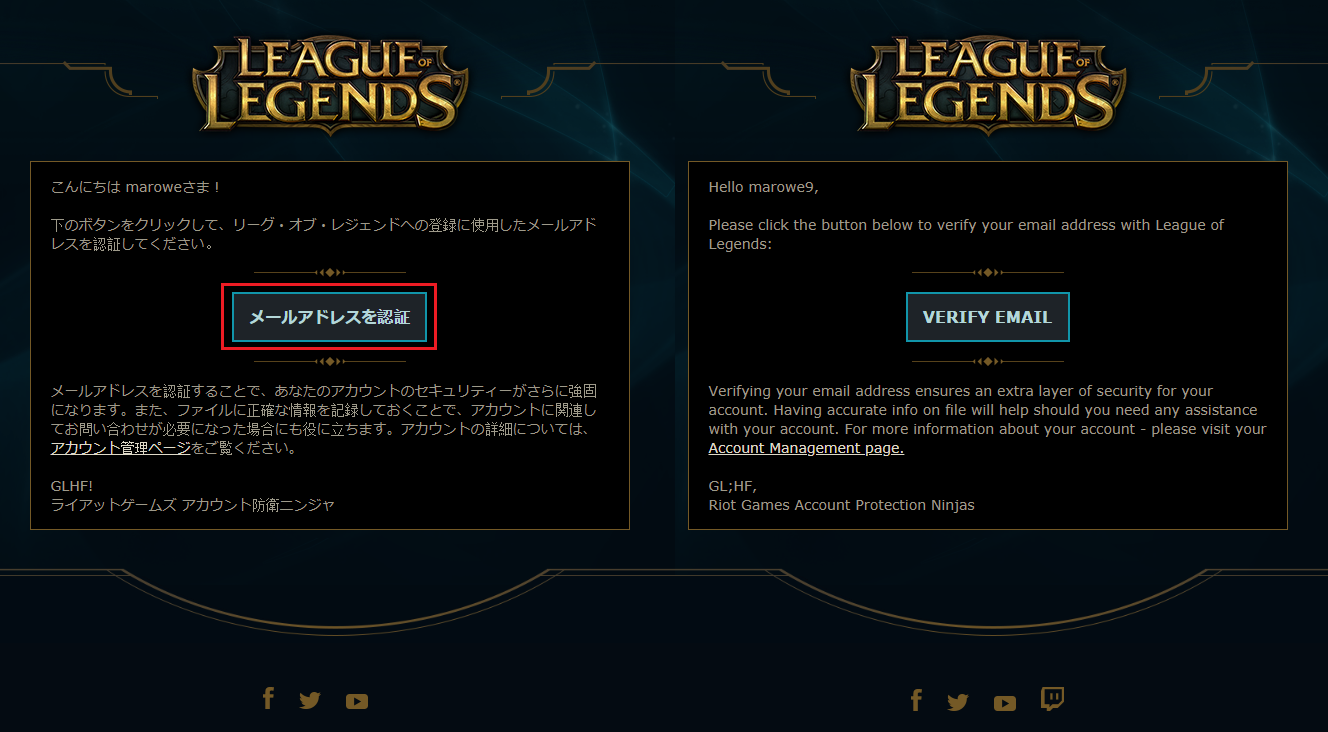 Simply click the box in the middle and your email address will be verified!
Note: Once your email address is verified, you will be required to enter a code that's sent to your email every time you access your account settings on the web.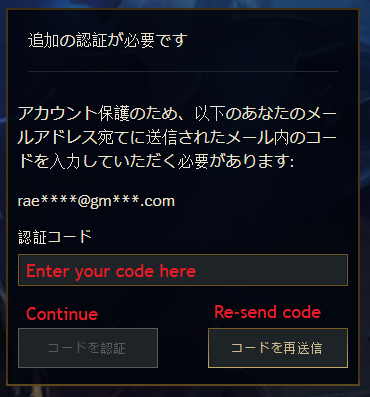 If you have any questions, please don't hesitate to submit a ticket.