What exactly is a Riot Code?
A Riot code is single use code that can be redeemed through the League of Legends client or a web browser at redeem.riotgames.com for in-game currency. Most codes will start with "RA-" followed by 16 letters or numbers.
How and where can I get a code?
Riot codes have a variety of sources. They can be bundled as part of a product, purchased from our partners, or even sent directly from a Rioter through our games or social media!
That being said, you shouldn't message a Rioter asking for codes, as they are only given out under special circumstances.
How can I redeem a code?
There are two ways to redeem a code:
League of Legends Client
Log in to the League of Legends client
Click the Store button
Click the Account button (the profile with a gear behind it) in the top right of the store)
Select the Redeem Codes category
Enter the code in the window exactly as it appears in the message, then click Submit
Browser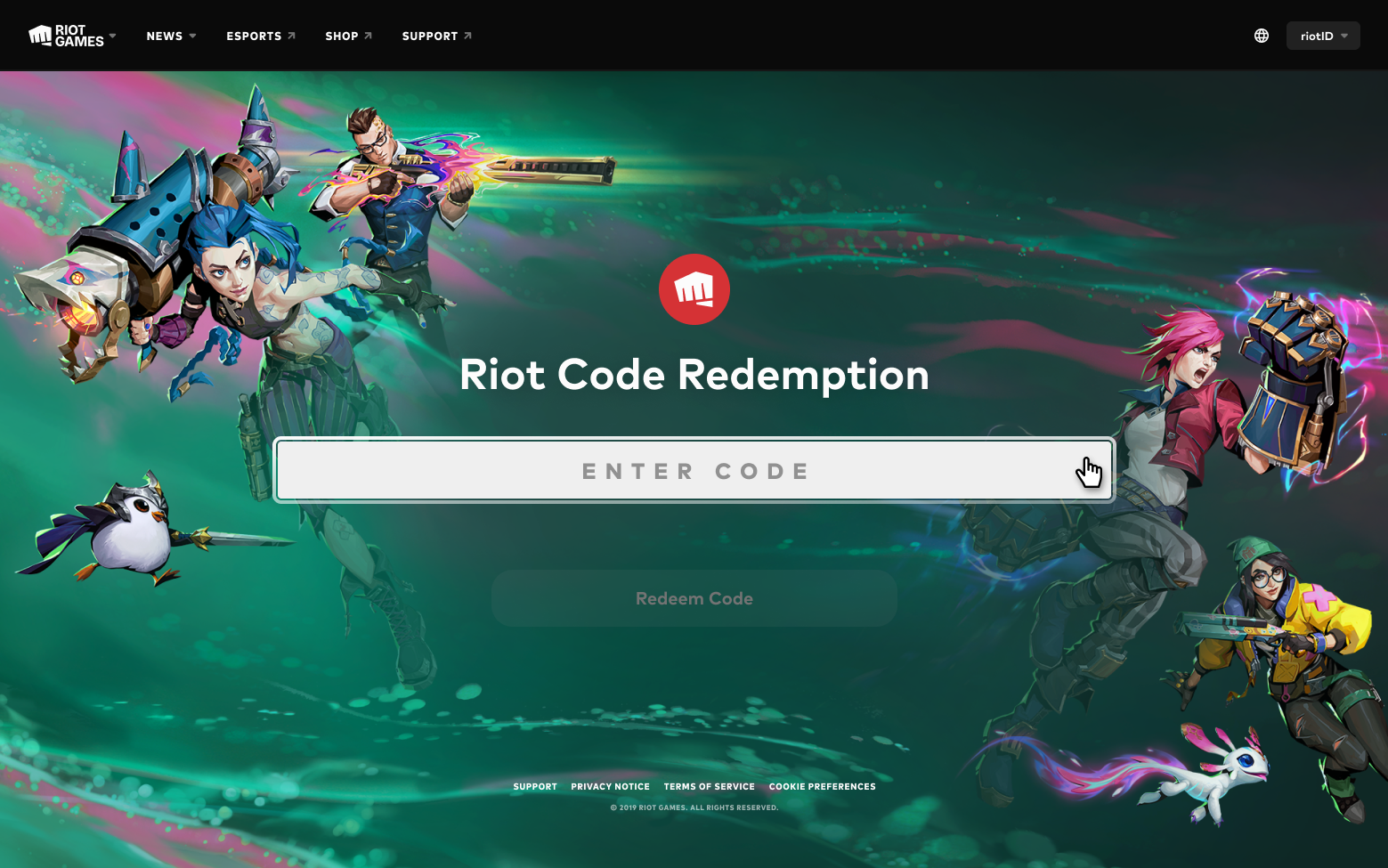 Go to the

Riot Code Redemption page

on your browser of choice

Enter the code in the window exactly as it appears in the message, then select Redeem Code
My code doesn't work! What do I do?
Send us a ticket with the following information:
The code itself
Your Riot ID
The email you used to sign up for your Riot Account
Please note the following:
We will not be able to help you redeem a code that was already redeemed on a different account. Codes can only be redeemed once and that includes accounts on different servers.
We do not support codes purchased or acquired from 3rd parties (i.e. outside of Riot or official partner promotions)
We cannot redeem a code that has expired - please make sure to check the code's expiration date!