There are currently ten separate regions managed by Riot Games for League of Legends:
An account created for a particular server will not be able to log into the website or the game client intended for other regions.
Before trying to recover a password or username, please verify what server your account is on by attempting to log into each website. Please also check the server status forums on each server site to ensure logging in is possible.
---
How to sign up for an account in a different server
If you do not have an account for the server you're trying to access, you'll need to make a new account on our signup page.
Go to signup.leagueoflegends.com.

Under "Region" click on "Change" (as pictured above). Select the server that you would like to create your account on.
---
How to play on a different server
Once you have an account for a particular server, you can download the game for either version from our download site. Just make sure that you select the correct version from the menu below the link to download the game. You can also choose your region from the launcher: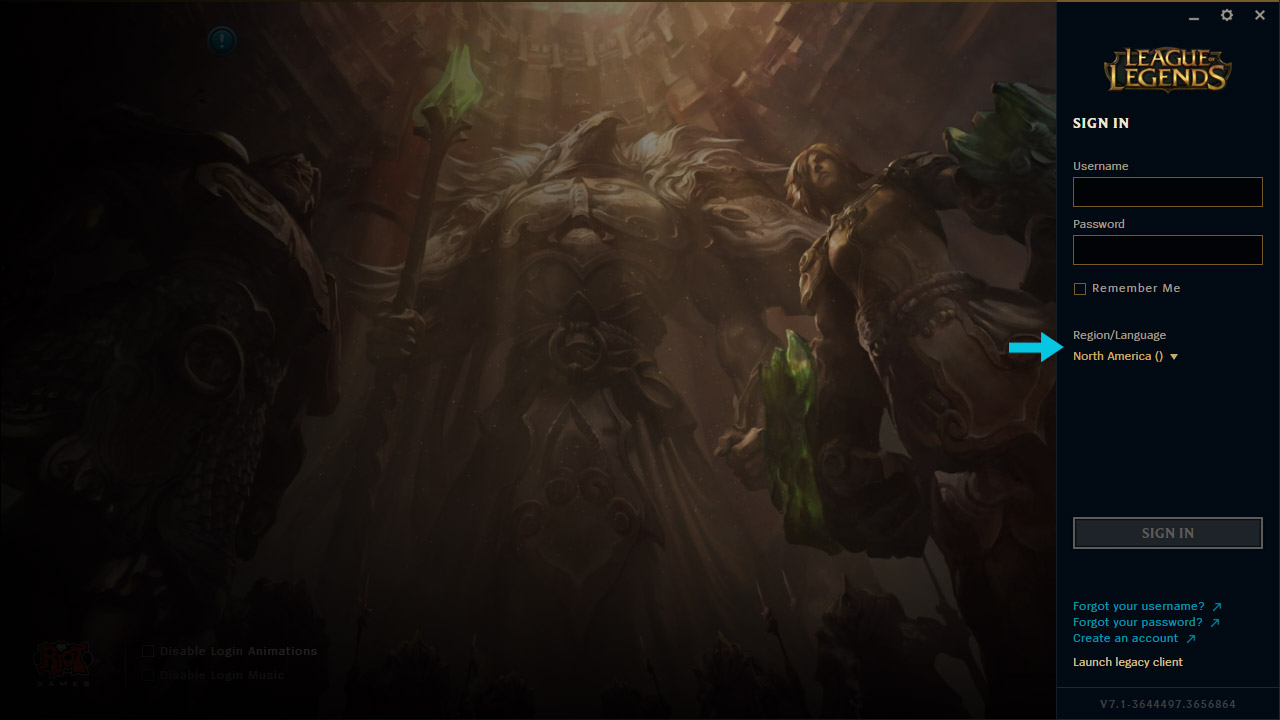 Please note: Although you are able to play on multiple servers through the same launcher, you will have to patch each server separately.
Interested in transferring your account to another server? Take a look at our Account Transfer FAQ.