There are currently ten separate regions managed by Riot Games for League of Legends:
An account created for a particular region won't be able to log in to the website or game client intended for other regions.
Before trying to recover a password or username, please verify what server your account is on by attempting to log into each website. You can also check the server status here.
---
How to sign up for an account in a different region
If you don't have an account in the region you're trying to access, you'll need to make a new account on our signup page.
Simply click the drop-down menu in the upper-right hand corner of the page and select your region before entering your email.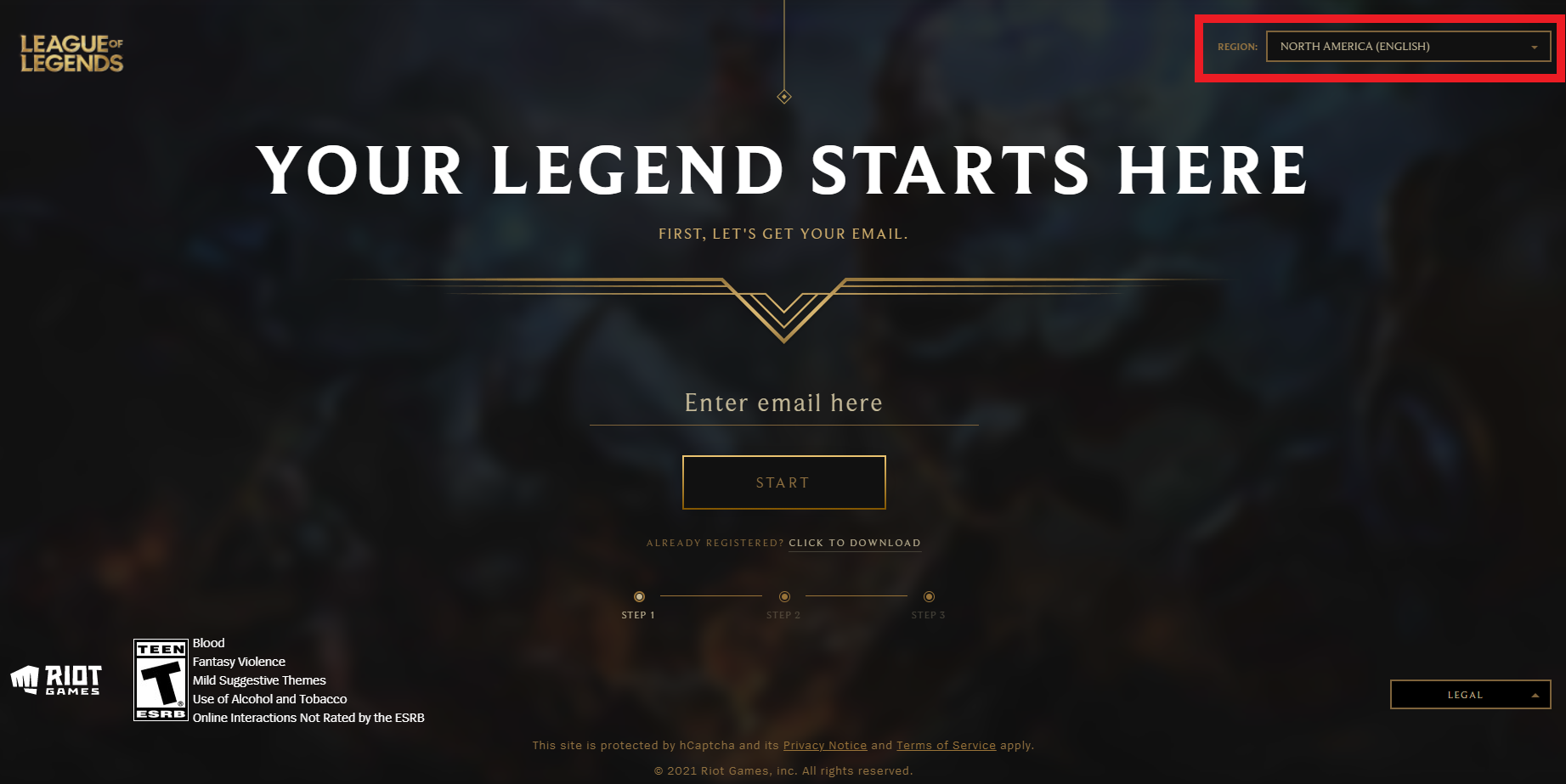 ---
How to play in a different region
Since each Riot Account is globally unique, each one is linked to a specific League of Legends region. To play in a different region, you'll need to log in on an account associated with that region. For more information on Riot Accounts and regions, you can check out our FAQ.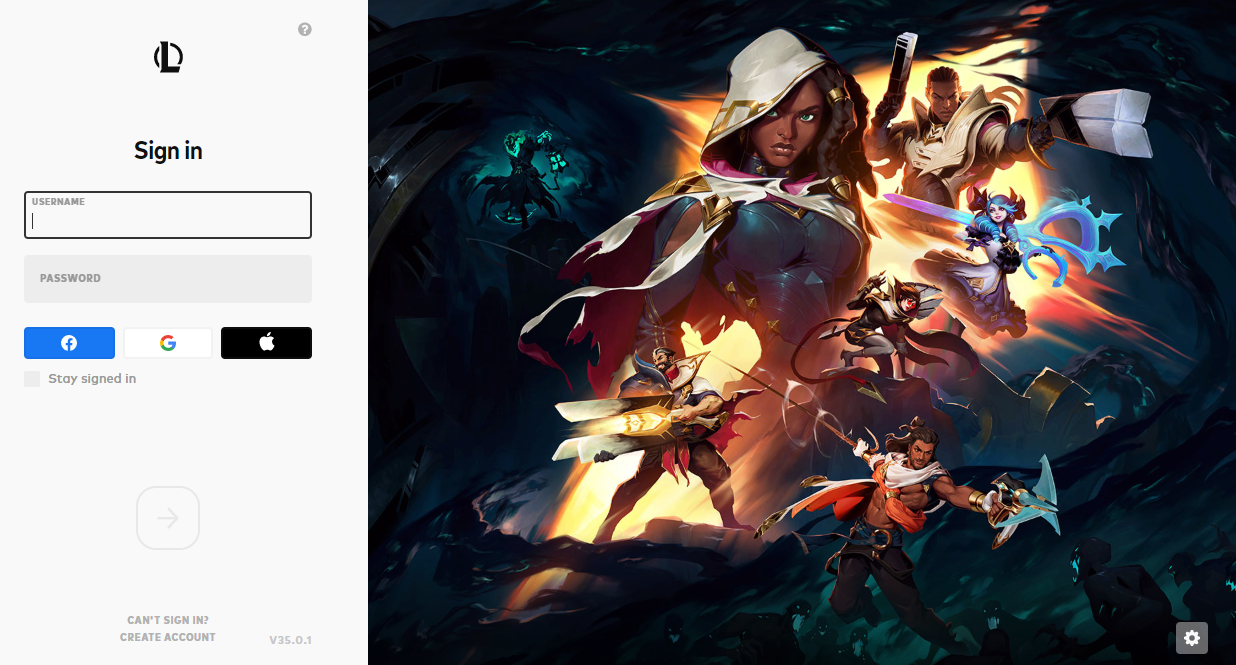 Please note: Although you are able to play on multiple servers through the same launcher, you will have to patch each server separately.
Interested in transferring your account to another server? Take a look at our Account Transfer FAQ.